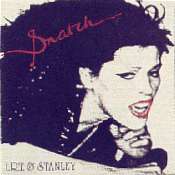 Snatch release their debut 45 'I.R.T.'/'Stanley' on Bomp Records today. Although pressed in the US it's available only in the UK. Greg Shaw at Bomp Records liked it so much after hearing the tape he offered to press anything from it. Snatch are 2 engagingly, eloquently snotty American scenesters who are based in London. They bought a taste of Max's Kansas City to late 70's London. Both tracks are demos recorded in Patti's Maida Vale flat in 1976. They comprise of little more than a thrashed out guitar with 2 screaming harlots, minimalist but groundbreaking. 'Stanley' is a story of tranvesticism and I.R.T. is gutturally romantic about travel on the New York subway.
The Damned & Johnny Moped play the Roxy tonight.
The Police start rehearsing today with Cherry Vanilla as they've been hired as her backing band for her forthcoming UK tour.

return to the Nashville in London tonight.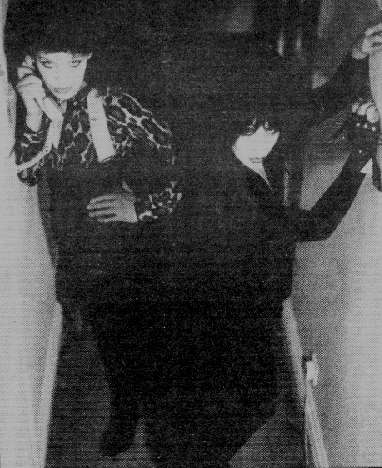 Judy phoning up Johnny Thunders while Patti ticks off the pharmaceutical requirements!

"The recordings were just a by-product of our common lunacy. Their value is in the genuine honesty, conviction and attitude."
- Patti Palladin 2001
Johnny Moped are a new rag tag band of misfits from deepest Croydon. They're fronted by the hilarious Johnny Moped who was half punk/half London Road Rat. They have close links to the Damned as some members were in 'Rot' a pre-damned band.

play Kent University, Canterbury tonight.