Howard Devoto lead singer in
The Buzzcocks
has decided to take a break from band duties to concentrate on his less strenuous College Studies!!!!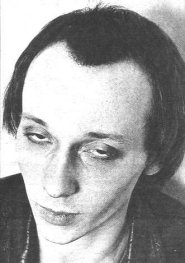 "The break is to do with the fact that I'm tired of noise and short of breath. I'm sick of having to address people out of breath and under my breath!" - Howard Devoto Febbruary 1977
The Boys play the Roxy tonight and it's recorded live but never released!

play London's South Bank Polytechnic tonight.
play Crawley Technical college tonight.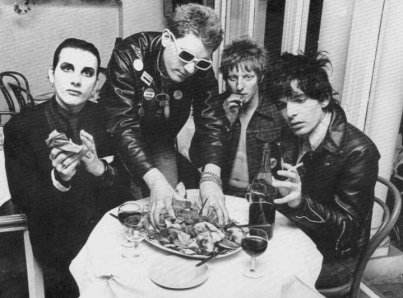 The Damned had the first punk 45 and today they've let loose their first album!!! They celebrate by playing Scarborough, Penthouse tonight. AAnd it just so happens to be their guitarist, Bryan James is Birthday too.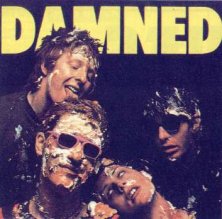 Damned, Damned, Damned
is
issued a month before
the Clash
and a full seven months before
Never mind the Bollocks
, the first full length Punk album. Containing classics such as
Fan Club, Neat Neat Neat
and Scabies
Stab Your Back. Damned, Damned, Damned
was produced by
Nick Lowe
and Stiff Productions. It was again recorded at Pathway Studios in 10 days over a period of six weeks, produced by Nick Lowe and engineered by Bazza. Lowe says he did not put any instruments into air tight boxes, although at one stage during
Born to Kill
they had to put Captain Sensible in one. As a marketing gambit to push sales, some of The Damned's albums were sold with
Eddie and the Hot Rods
on the cover!!!! Hey, what do you expect by a record label called Stiff who uses the tagline: "if it ain't Stiff, it ain't worth a fuck." For a Don't Care review click the sleeve.