This months issue of Sniffin Glue #7 features The Adverts first ever interview....

"Iggy's been my hero for lots of years now.Ive been an Iggy fanatic for about 4 years.Before I even got Raw Power I'd borrow someone elses. I used to take the cover to bed with me and lay in bed with the cover on the pillar." - Gaye Advert
.., Roxy Club DJ Don 'Dread' Letts gives us his views on the current punk scene plus a live piece on the Gorrillas.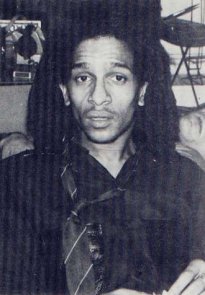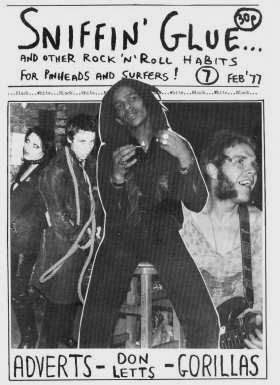 "I'd be singing "theres a killer in yer Subway...." People didn't give me much money." - On the pitfalls of busking in Tottenham Court Road Tube station - TV Smith

"When it all started off I was amazed, I never seen any movement move so quick, right, tremendous potential. All the kids caught onto something, they got onto an idea." - Don Letts