1977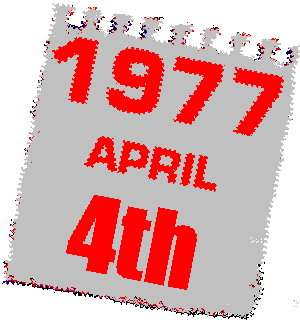 DATE INDEX
MAY
JUNE
JULY
AUGUST
SEPTEMBER
OCTOBER
NOVEMBER
DECEMBER
Iggy Pop & Blondie

plays the Paramount Theatre, Portland tonight.

play Tiffany's in Edinborough tonight.


get refused by 5 record companies today. They are deemed too hot to handle. Virgin records however, a new independent label run by an 'ippy called Richard Branson are still sniffing at the bands brothel creepered heels.