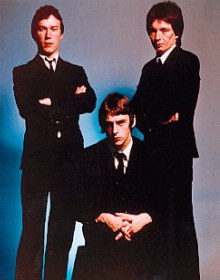 have been invited to record a BBC radio session for the John Peel show and are in the studio today.
The Jam
are recording versions of songs that will be on their forthcoming debut album to be released next month. The four tracks are "In The City," "Art School," "I've Changed My Address," and a new song that's not on their album called "This Is The Modern World."

"You can't play rock and roll with a beer gut."
A visionary Paul Weller told a recent NME interviewer

play Palais des..., Paris. France.
The Damned join the current British exodus (Ultravox! and The Stranglers) to the continent with a short French tour today.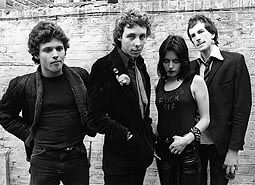 THE ADVERTS are also in Maida Vales recording studio for a Peel session. They record versions of their recent Stiff single "One Chord Wonders" and "Quickstep," as well as new songs they've never recorded before called "Gary Gilmore's Eyes," "Bored Teenagers" and "New Boys."