Johnny Moped, Wire, X-ray Spex and Smak are all down the Roxy tonight being recorded live...again for another 'Live At The Roxy WC2' album take.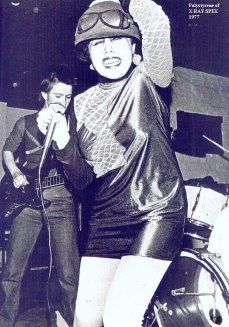 The Rochester Castle, Stoke Newington Stoke Newington, London.

play Middlesborough, Rock Garden tonight.
Sid Vicious goes into St. Annes Hospital, London today to monitor his Hepatitus disorder.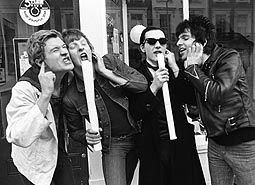 The Damned
have relocated to L.A. with no gig and little money. On this ambassador-ish tour, it wasn't uncommon for the Damned to verbally abuse journalists / fans / record company execs, set fire to things, trash hotels, and in general be a severe nuisance to just about anyone in authority. They did however show a bit of respect to some lucky unfortunates who open their homes to the band. Take for nstance a couple of the new breed of LA punks, Tomata Du Plenty and Gear from LA's prototype Synth punks
The Screamers
.
For more on the Damned's LA visit and news of todays action go
here
.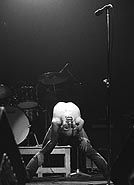 Iggy Pop & Blondie
end the last date of Iggy's 'Idiot' Tour at the Civic Auditorium in San Diego, USA tonight.