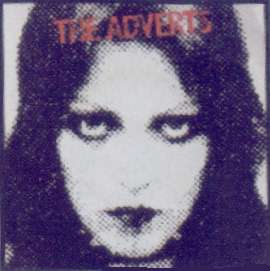 The Adverts release their debut single 'One Chord Wonders'/ 'Quick Step' on Stiff Records today.

"Much to the band's own discomfort, the intelligence of TV Smith's songwriting was eclipsed by the iconic allure of bassist Gaye Advert, British punk's only significant female pin-up. Smith composed 'One Chord Wonders' in just 20 minutes, giving it a stomping neo-glam appeal that's difficult to resist, while it's cheerful assault on muso values makes for the perfect punk statement, a celebration of the talent amnesty that allowed some gifted primitives the chance to entertain us despite their lack of craftsmanship."
(Paul Du Noyer Q Mag 2002)

play Geneva, Bluebird Disco, Switzerland tonight.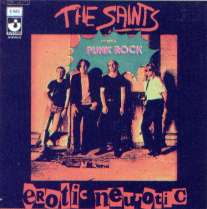 from Australia release their debut 45 on Harvest records, called 'Erotic Neurotic'/'One Way Street'. Both tracks are taken from their raw abd powerful debut album released earlier this year.
Slaughter And The Dogs
The Lurkers
play the Roxy tonight. The Lurkers have installed a new bassplayer called Arturo Bassick giving 'em way more lurking ability.
North London Polytechnic, London
John Cale, The Count Bishops, The Boys play Manchester Lesser Free trade hall tonight.
S.A.L.T./ The Wasps play the Marquee tonight.