the Damned/ Dead Boys play CBGB's for the 3rd the third night which went well for everybody and both bands joined up for a version of 'Anarchy in the UK' at the end of the set. Meanwhile back home the Damned's debut Album 'Damned Damned Damned' breaks into the UK charts at number 28.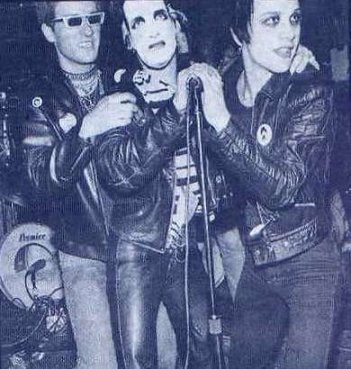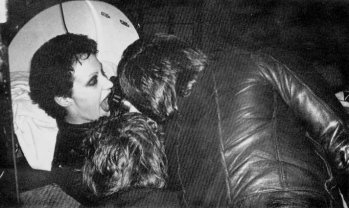 Generation X
and
Penetration
(above) play the roxy tonight. For more news on the current Roxy managerial predicament see
here
Television's Marquee Moon' album reaches the highest punk position today at number 26 in the UK Album charts.

play Rochester Castle pub in Stoke Newington, London tonight.
Iggy Pop & Blondie
Paramount Theatre, Seattle, USA

after a quiet spell return to gigging mode by Pplaying the Electric Circus in Manchester tonight.
Are experiencing chart success too, their debut single 'White Riot' enters the UK singles chart at 29 this week. Also in today's New Musical Express the Clash are offering a Free single featuring 2 unreleased tracks
'Listen'
and
'Capitol Radio'
plus an interview conducted with the band while riding a train on the London underground. Anyone of the first 10,000 who buy their recently released debut album with a red sticker on the inside of the cover get the single. For more Punk in todays NME click
here

play Scunthorpe, Priory Hotel
Wayne County /Backstreert Boys/Flobs play Nags Head High Wycombe tonight. 'Flob' is uk slang for spitting in case anyone wondered
Stage Fright
play Lime Tre Park, Coventry tonight.
Bethnal
play Gloucester, Tracys
Masterwitch
play Londons Speakeasy tonight.