COPS AND ROBBERS
Early this morning London's premier punk dive The Roxy was gaining some unwanted attention.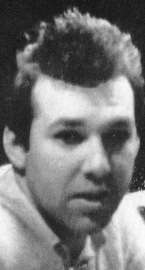 Andy Czezowski
And The Stranglers lose two nights takings in the process. Read this hysterical tale to your right.
"Suffering convictions on a two-way stretch inside, the air in here is pretty thin I think i'll go outside, committed for insanity and crimes against the soul, but the worst crime that I ever did was play some rock 'n' roll....but the money's no good, just get a grip on yourself!" - The Stranglers - '(Get A) Grip (On Yourself)'

Patti Smith falls off stage tonight and literally breaks her neck at a gig in Tampa Bay Florida USA. She sustains broken vertebrae and receives 22 stitches. Reports of Neck braces being the latest fashion accesories in the Bowery are unconfirmed!