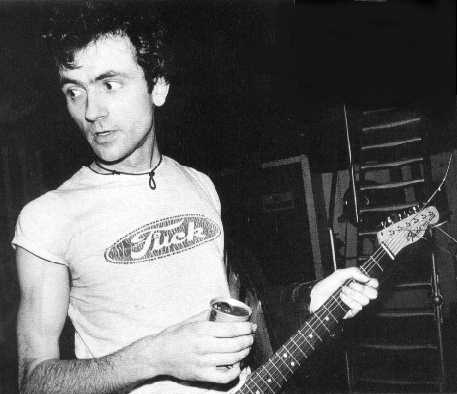 The Stranglers
support the M.O.R. Climax Blues band tonight at London's Rainbow Theatre. What must've been the mismatch of the year by some record company plugger turned out to be more than an hiliarious footnote in punk folklore.
The Stranglers
were already experiencing trouble from disgruntled Greater London Council over everything from stage dress to language. The pious members of the GLC Public committee were already monitoring the bands behaviour since witnessing what was deemed bad behaviour at a gig before Christmas. And with the Rainbow being the first major GLC run venue to host a 'punk band' they were out in force.
The Stranglers
were deemed such a threat that they had restrictions writtten into the bands contract with the Rainbow assuring that "certain words would not appear on their apparel or over amplification". Which naturally adhered to. The incorrigable Hugh Cornwell comes on stage with a t-shirt adorned with 'Fuck' and before any monitors spotted it they actually managed to play for half an hour before he was asked to remove it, which he didn't and the power was pulled!!!