1977

DATE INDEX
JUNE
JULY
AUGUST
SEPTEMBER
OCTOBER
NOVEMBER
DECEMBER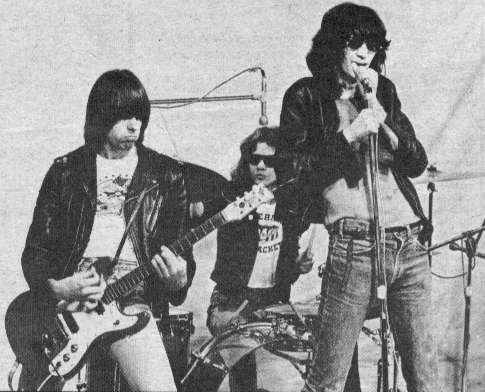 The Ramones
second ripchord album 'Leave Home' is out today on Sire records, following on from where 'The Ramones' left off. Titles include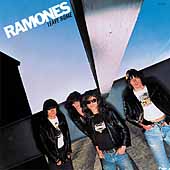 "Gimme Gimme Shock Treatment", "Suzy is a Headbanger","Pinhead", "Commando" and "You're gonna kill that girl". The inclusion of "Carbona Not Glue" would later proove to be a bone of contention with the record compony and a product of the same name later on this year.
Producers: Tony Bongiovi, T. Erdelyi.
Recorded at Sundragon, New York, New York and live at The Roxy, Hollywood, California on August 12, 1976.....(For a review click the album cover)
Meanwhile back in London the up and coming Tom Robinson Band fronted by a very mixed up 27 year old Gay Rights activist, Tom Robinson play The Stapleton, and The Maniacs re-wreck the Wndsor Castle and The Jam return to the 100 Club.