1977
DATE INDEX
JUNE
JULY
AUGUST
SEPTEMBER
OCTOBER
NOVEMBER
DECEMBER
The Stranglers release debut 45 'Grip' today. Gaining it only the second major label punk release after 'Anarchy'.

"We were too bad and too young to be accepted by the pub rock scene, and when punk came along we were too old and too good to be accepted by them. 'Grip' was a rites of passage song for me, about having to be tough to the achieve the rock'n'roll life I wanted."-

Hugh Cornwell - 2001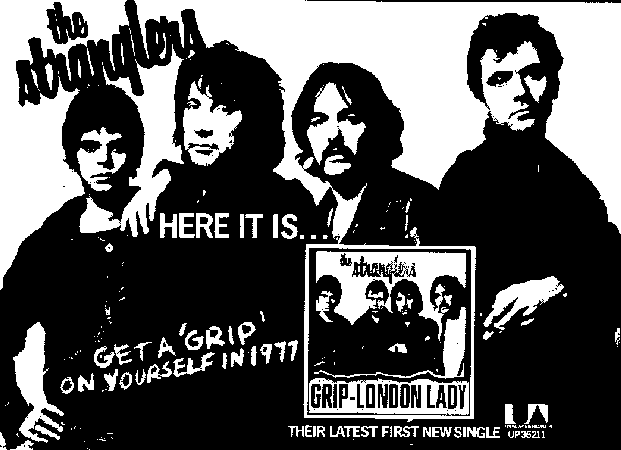 The
Sex Pistols
recieve the final
EMI
pay off.
The Clash play London's Central Polytechnic tonight.

Albertos Y Le Trios Paranois play North Staffs Polytechnic tonight. They are a humourous satire band formed by ex-sociology students in Manchester, which makes a lotta sense. Fronted by the irrepressible C.P. Lee.
Tractor who have probably got the worst punk band name ever play Oldhams, Boundary Inn.
And Generation X play Eric's club in Liverpool.