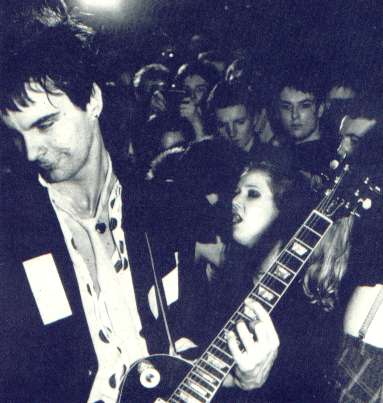 New Yorks finest, Walture Lure & Cherry Vanilla!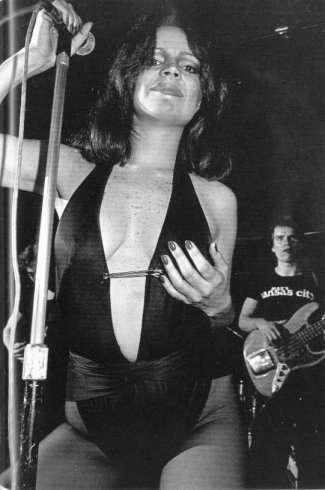 Johnny Thunders And The Heartbreakers
play two sets at The Speakeasy in London (scene of the Sex Pistols last week). They are recorded live by their new label Track Records, later released by Jungle Records as 'D.T.K.'. The gigs are a warm-up for the 'L.A.M.F.' recording sessions which take place over the next week.

play The Hope And Anchor, Upper Street, Islington, London tonight.
Cherry Vanilla plays another tantalising set held together with a safety-pin at Dingwalls, in London tonight. In the picture to your left you can spot Sting from The Police complete in Max's Kansas City t-shirt especially flown in just to remind him which band he's playing for tonight.