play the Electric Circus, Manchester.

play Hastings Pier Pavillion, supported by pop rockers Racer.
Stage Fright play Tamworth, Chequers Inn.
Tom Robinson Band play Snealies Club in Hounslow, London.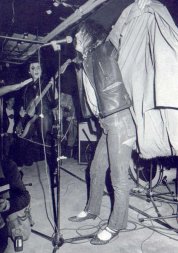 Siouxsie And The Banshees
and
The Slits
play a great double bill down the Roxy, Covent Garden. £1.25 admission.
Meanwhile if you wanna see what was kicking off in this weeks music paers go
here!

The Only Ones begin a two nights residency down the Fulham Greyhound in London.
Generation X play Birmingham, Rebbecca's tonight.
Tractor play Champness Hall , Rochdale.