and new band The Lurkers entertain the drunken hordes on St Patricks night down the Roxy tonight. The Lurkers who come from deepest Fulham are a month old and it shows. They won't perfect their 3 chords, 3 verse, 3 minute anthems till Arturo Bassick joins the band in April.
T-Rex/The Damned play Birmingham Odeon tonight.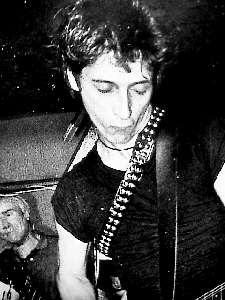 The London press have a field day with the yesterday's sacking.
Sacked again - but Pistols get £75,000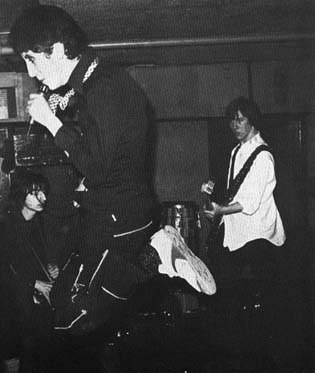 Johnny Thunders And The Heartbreakers are busy recording the 'L.A.M.F.' sessions over the next 5 days days. They visit Essex Studios and record: 'All By Myself', 'Let Go', 'Get Off The Phone', 'I Wanna Be Loved', 'Can't Keep My Eyes On You' and 'I Love You' with producer Speedy Keen, the vocalist and composer of Thunderclap Newman's 'Something In The Air'. They then check into Ramport Studios and record eight more: 'Going Steady', 'Baby Talk', 'Do You Love Me', 'Born To Lose', 'Chinese Rocks', 'Pirate Love', 'It's Not Enough' and 'One Track Mind'.