The Ramones album 'Leave Home' peaks in the US album charts at 148.
Generation X back from the UK toilets, play Soho's prestigious toilet the Marquee Club tonight
Howard Devoto ex-Buzzcocks vocalists begins collaborating with Scottish guitarist, John McGeoch, with a view to forming a new band.
The Prefects support Model Mania at Birmingham Rebeccas Nite Club tonight, they play a song called 'Birminghams A Shithole' and get beer glasses thrown at them. They escape more violence later on by the bar when the glass throwers discover just in time they're local. If they wee a London band there career wouldve probably been cut short there and then!

play The Rochester Castle, Stoke Newington, London.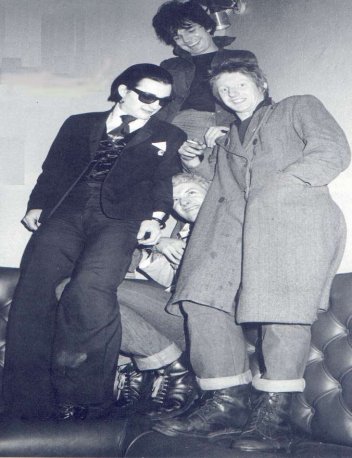 The Damned and Johnny Moped
return to the Roxy tonight before. It's the last time the Damned will play in the UK before heading to Amnerica and becoming the the first punk band to take there snot to the Barbarians