 & Subway Sect
play Erics, Liverpool tonight. Eric's, is the new punk club, in Liverpool and tonights show was responsible for inciting mass band formations within the Liverpool music scene.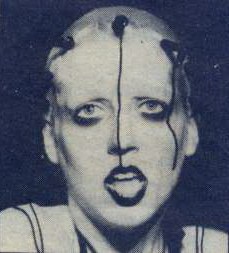 One trio of Merseyside lads start a band they call
Big In Japan
. The three are Kevin Ward on bass, Phil Alien on drums and Bill Drummond on guitar.
Big In Japan
being the only hardcore punk outfit who made a name for themselves in 77 when they were fronted by Eric's female bouncer Jayne Casey . Also future members of a lot of those poxy Liverpudlian indie bands like Wah Heat!, Teardrop Explodes, Echo And The Bunnymen were inspired to form after tonight's show.
Adam Ant
debuts his latest band line-up Adam And The Ants in his Muswell Hill front room. The Ants are Adam Ant, vocals and guitar, Andy Warren on bass, Paul Flanagan on drums and Lester Square on guitar as well. Ant Music for Sex People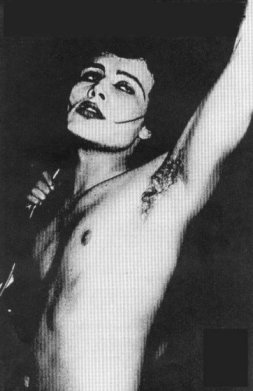 is still far in the future at this point. Instead of a pirate look, you're more likely to see Adam in leather bondage wear and eyeliner. Poly Styrene of X-Ray Spex was there to witness this humble beginning. This line-up didn't gig, but worked up 'Plastic Surgery' and 'Deutscher Girls' amongst other songs.
Take more time off the White Riot tour with a gig at Oaks Hotel, Chorlton, Manchester.
are another band taking time off from the White Riot tour with a gig at Birminghams Rebbeccas with support from the Prefects.
Siouxsie And The Banshee's play another gig at High Wycombe's, Nags Head.