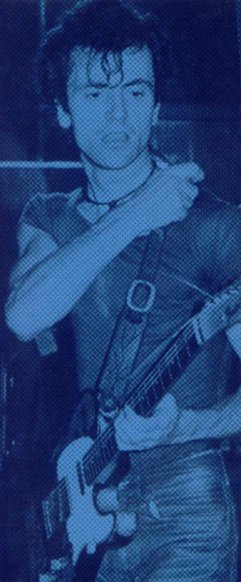 THE RAMONES play Leeds Polytechnic tonight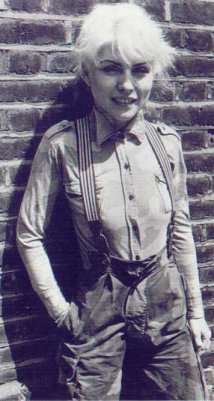 TALKING HEADS
BLONDIE
SQUEEZE
play the Village in Bournmouth tonight.
Blondie are the latest New York arrivals to besiege Britain, but this time we somehow dont mind! They play a warm up gig in Bournmouth tonight prior to their debut UK tour. They're on in between Squeeze and their old friends The Talking Heads, who are taking a break from the noisy Ramones tour and headlining their own show. The bands on the bill are all pop bands, even though idiots like me and the British press lumps them in with the "punk" scene.
Wayne County& The Electric Chairs
play Sheffield City Hall.

are getting some airplay on the BBC with their latest single release "Peaches," but it's not the same recording that you can buy in the shops. The lyrics have been altered to get the Stranglers on the nation's airwaves and it worked. "Oh Shit!" has become "Oh No!," ... "What A Bummer!" becomes "What A Summer," and the immortal".. .is she trying to get out of that clitoris?!" is changed to ".. .is she trying to get out of that bikini?!" The airplay helps the song sell and the single climbs to #8 in the UK, becoming the band's first real hit. Which nicely coincided with their biggest blitz on mainland England today where they begin 6 week 'Rattus' tour at Brunel University tonight.
THE HEARTBREAKERS
finally make their debut in the recording world after playing together for two years. The single is "Chinese Rocks." It was written with the combined talents of Johnny Thunders, Dee Dee Ramone, Jerry Nolan and Richard Hell. Flipside "Born To Lose" is a Thunders song. Read the damning review and more info about this controversial but classic record
here
.
Jane Wildin of the yet to be formed Go Go's was born in the US 1958.

Buzzcocks, Subway Sect
and The Slits
play Newcastle University tonight.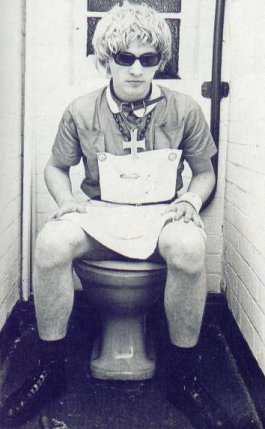 THE DAMNED
The Adverts
British tour was taking collateral damage. The Fleet Street punk witch-hunt was still hitting home and a number of gigs were cancelled at the last minute by nervous venues and local authorities. Tonights show at Southampton University was called off when the porters and bar staff refused to work with a Damned audience!!!

play Birmingham The Pose
The Wasps
are down the Roxy in London tonight