 The Jam, Buzzcocks, Subway Sect and The Slits
all play Edinburgh Playhouse in Scotland tonight. It was the Slits' first tour, and the first date at Edinburgh was the first time new guitarist Viv Albertine had ever been on stage.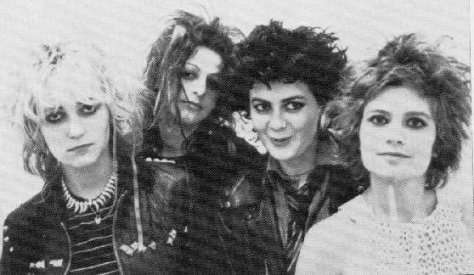 The Slits - Vive Albertine, Ari Up, Tessa and Palmolive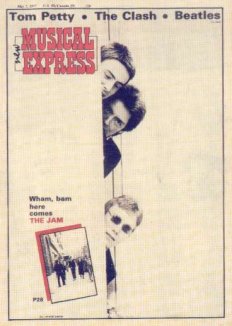 White Riot top of the bill acts The Clash and The Jam respectively, both make appearances in today's New Musical Express.
HEARTBREAKERS
Liverpool, Erics

'I was so forceful that I ended up by playing with them, but when I walked out on stage the first time, I didn't know how to play. I had a lot of bottle, but you need a fucking lot of bottle to do that.' -
Viv Albertine (The Slits)
ADAM AND THE ANTS
still in search of management, audition for Falcon Stuart at Alaska Studios, London today.