1977

DATE INDEX
JUNE
JULY
AUGUST
SEPTEMBER
OCTOBER
NOVEMBER
DECEMBER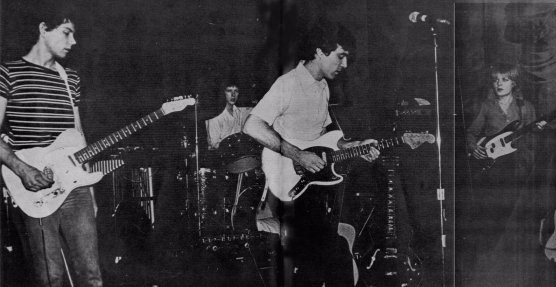 TALKING HEADS
arrive in the UK full of the joys of spring and play at London's, Rock Garden. Brian Eno is spotted in the audience. He is impressed by their intellectualism and will form a professional relationship with chief Head David Byrne, whatever that means?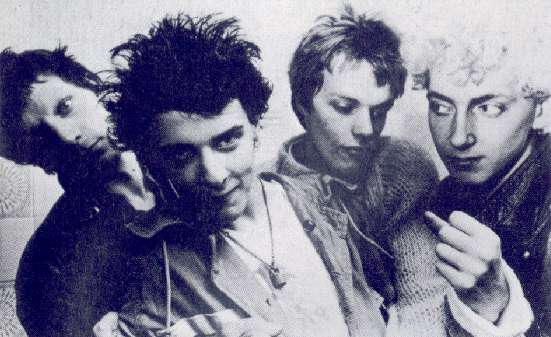 Liverpools Spitfire Boys became more famous for what they went on to become rather than what they actually created, although their only 45 'Mein Kampf' is worth any punks attention. Lead singer Maggot, second from the left (AKA Paul Rutherford) went onto front early pop band Frankie Goes To Hollywood with fellow Liverpudlian punk Holly Johnson. Their drummer then called Blister, far right (AKA Peter Clark and Budgie - because he used to keep them) went on to drum for Big In Japan, The Slits before joining the Banshees as a tempoary filler till he ended up becoming Siouxsie's other half and eventually marrying her. Strange as it may read tonights gig at the Spitfire Boys local punk hangout, Eric's club in Liverpool is Siouxsie And The Banshees!!!

Buzzcocks, Subway Sect and The Slits take their 'White Riot' tour to Amsterdam, where they play the Brakke Grande tonight.
THE DAMNED and The Adverts
Middleton Civic Hall, near Manchester tonight.