LA punk zine
The Fanzine For The Blank Generation
features a Damned interview with the band (and their manager Jake Riviera) that was conducted inside McDonalds while they were on last months debut US Tour. For the full transcript see the
Screamers
link.
The Prefects
Play a private party at Barbarella's nitght club in Birmningham , with no PA system and a band called 'Dole Queue' supporting.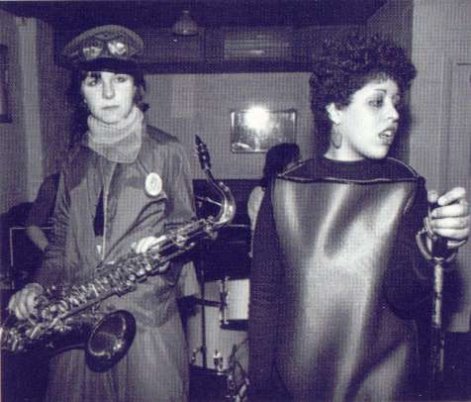 X-Ray Spex
peform at The Man In The Moon pub, Chelsea, London, supported by the fledgling Adam And The Ants.

Punk was a very influential time, especially for fashion. I didn't play on the lip gloss side of femininity, my look was quite strong and heavy, with helmets and goggles, PVC stuff, etc. If anything, men were frightened when I walked onstage. Punk for me wasn't really a political thing. It was more to do with personal development.
Polystyrene (X-Ray Spex)
warm up for their forthcoming 'Rattus tour' with a gig at Twickenham Winning Post tonight.