1977

DATE INDEX
JUNE
JULY
AUGUST
SEPTEMBER
OCTOBER
NOVEMBER
DECEMBER
X-Ray Spex at The Man In The Moon pub, Chelsea, London,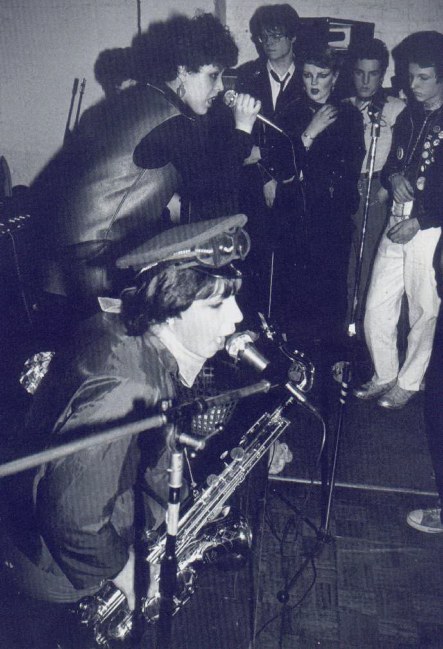 here's June's diary extract....
June Bird pictured above as she was in 1977, was the then editor of the rare 'Halitosis' UK punk fanzine and a regular punkette on the early London punk scene (she now now lives in Australia).

She has kindly donated some of her '77 Diary extracts. She aint too impressed with Adam And The Ants orthe 'tarts' from X- Ray Spex...(snigger.